As usual Im releasing a teaser pack with the 3 hell creek dinosaurs, this here includes:
Hellcreek tmls
Inis for Parasaurolophus, Acrocanthosaurus and Torosaurus
Sounds for the above dinosaurs
Four songs: Flyby, Hammond, New_life and Raptor
FSM mods that do the following:
This mod contains:
- new behavior for Large Carns = change of mind when weak or hungry
- new dueling behavior for Large Carns
- a new and secret behavior for a certain Large Carnivore!(Spinosaurus Ambush Mod)
- Spinosaurus and Tyrannosaurs now attack cars with their deathduel anims: Tyrannosaurus uses the Triceratops killing animation, Spinosaurus the Tyrannosaurus killing.
- Edmontosaurus defence: Edmontosaurus will try to intimidate small and medium carnivores, if that fails it will attack them with a headbutt using the look up and down anims! It will mostly flee from Albertosaurus and larger carnivores but it will occasionally attack them too (though it wont do much damage to them)
- Mean Triceratops: the Triceratops will now attack visitors when it rampages!
- Albertosaurus and Ceratosaurus will now pick up small prey and shake it to death. They will then drop it and eat it.
Pics: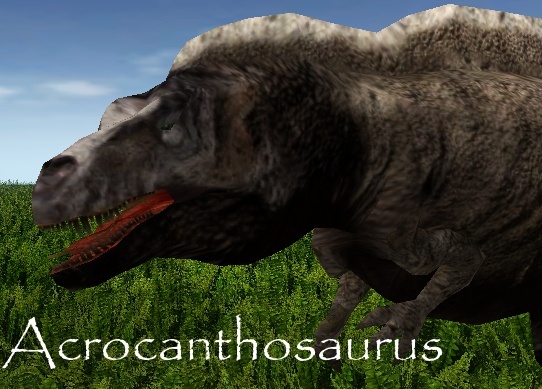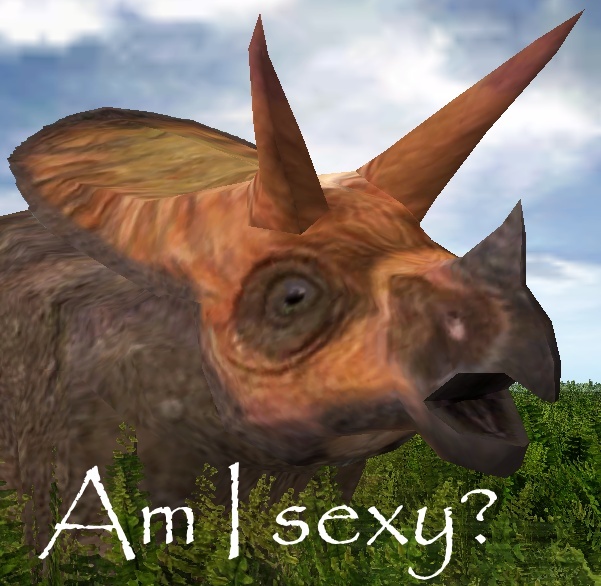 Link:
Download
Credits to Gorsh for the Parasaurolophus skin and P100 for the FSM mods.
enjoy!
Professional Skinner






Cool skins, but mods are not that good for my dinosaurs, expect from the spinohunger. My cerato and alberto can't catch it's prey from it's mouth.
Ankylosaurus






I also had that bug when P100 first released it,they only catch the animal from its side
Herrerasaurus






XD the last pic made me lol =D
Herrerasaurus






IDK about number three, texture looks pretty low-res.
_________________
Admin






Gopher wrote:IDK about number three, texture looks pretty low-res.
They look much better when its moving, I only chose them because Im a DR fan :P
Professional Skinner






Ankylosaurus






---
Permissions in this forum:
You
cannot
reply to topics in this forum